Description
Rectangular model with cupola. A comfortable and durable sun shelter. Its refined look matches even the most stylish spaces.
Available in several sizes and configurations, it provides you with the ideal space for sharing truly beautiful evenings.
Do not hesitate to contact us for additional information. 1 877 293-8181.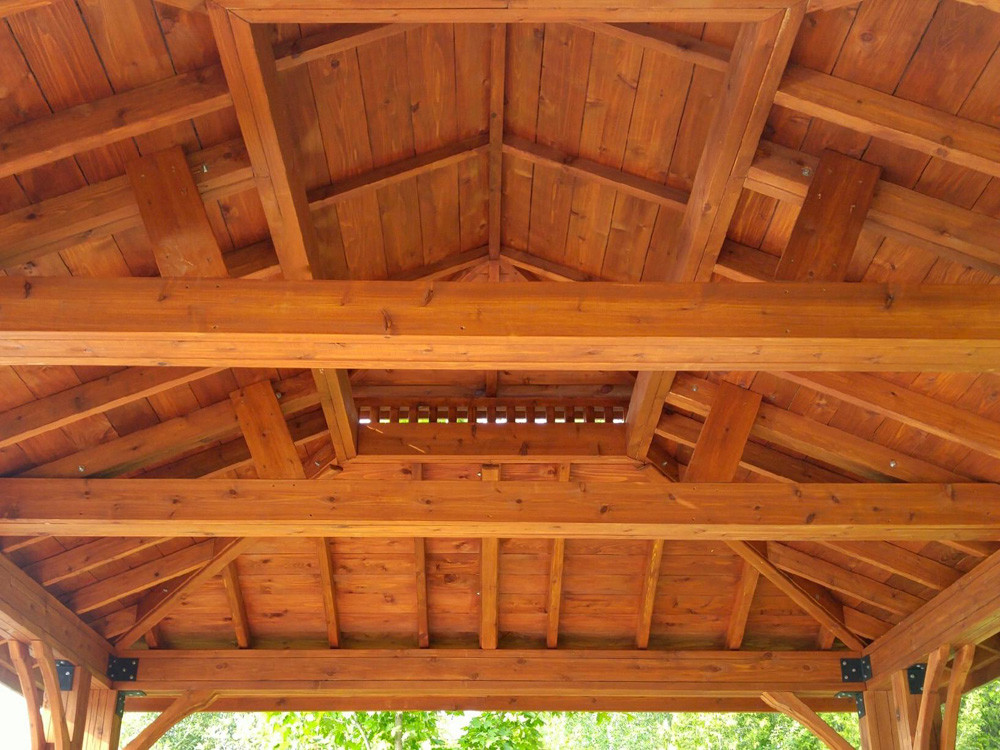 The wood finish adds a unique flair to all our Urbain/Urban sun shelters. As you may have guessed, the wood is cedar.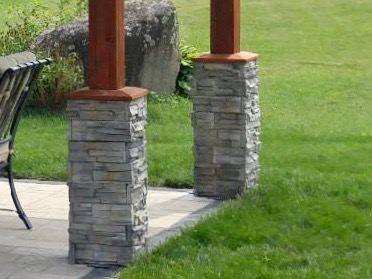 The stonework at the column bases not only gives your garden shelter a feeling of stability, but also hides most of the anchoring.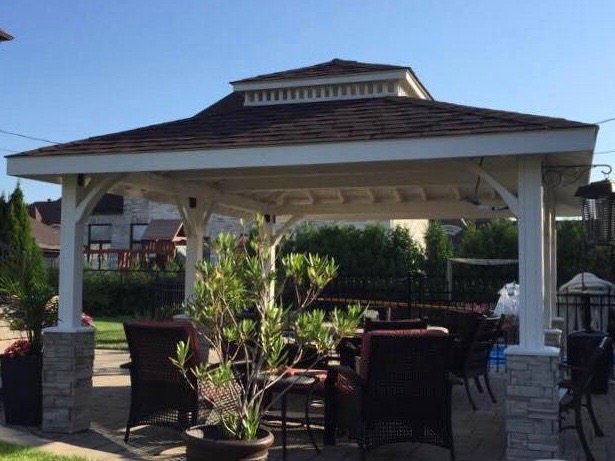 You choose the dimensions, colours, stains, stones, surfaces, etc. If you can't find your ideal shelter among our existing configurations, we will adapt one to suit you!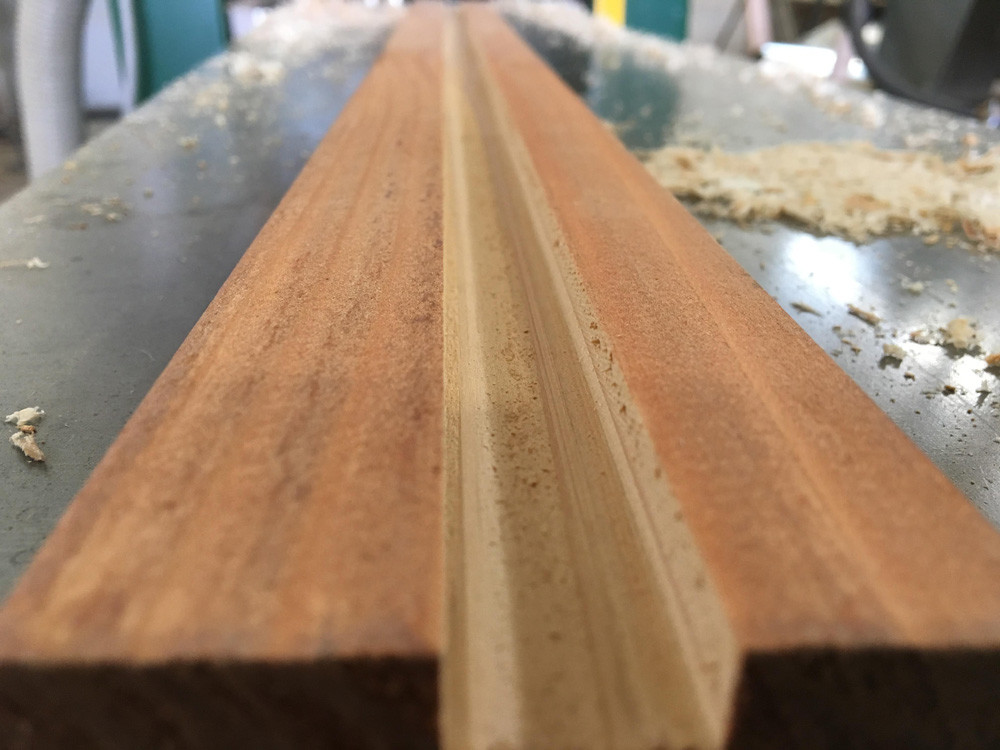 Several fittings feature grooves for electrical wiring.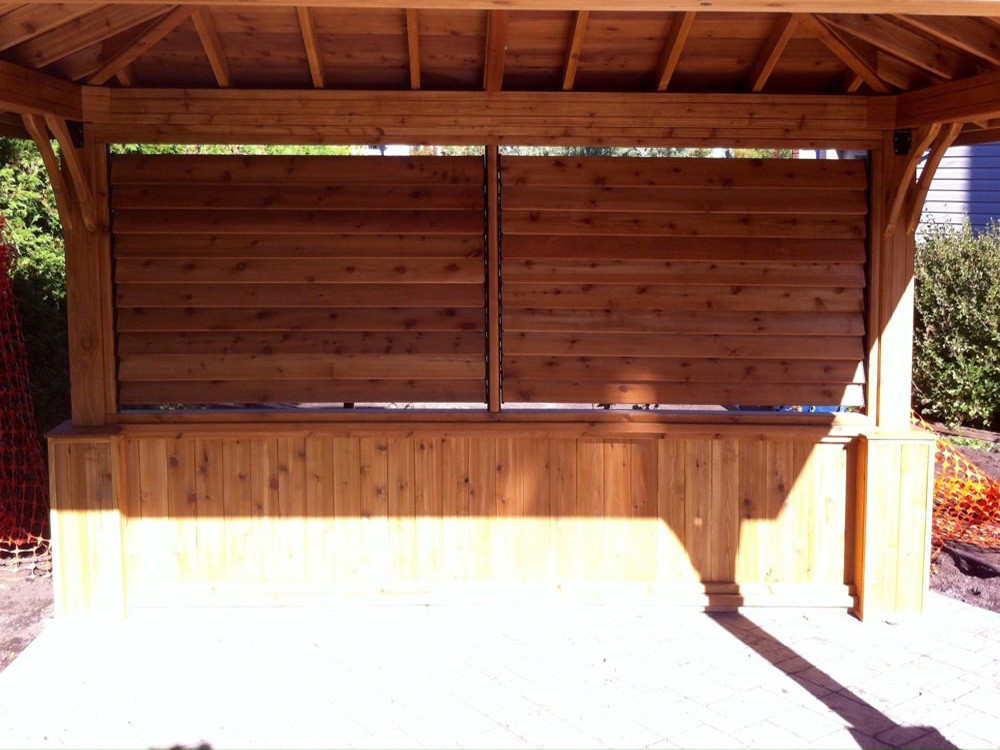 To shield you from the sun, wind, or neighbours' gazes, walls and shutters can be easily integrated into your new sun shelter.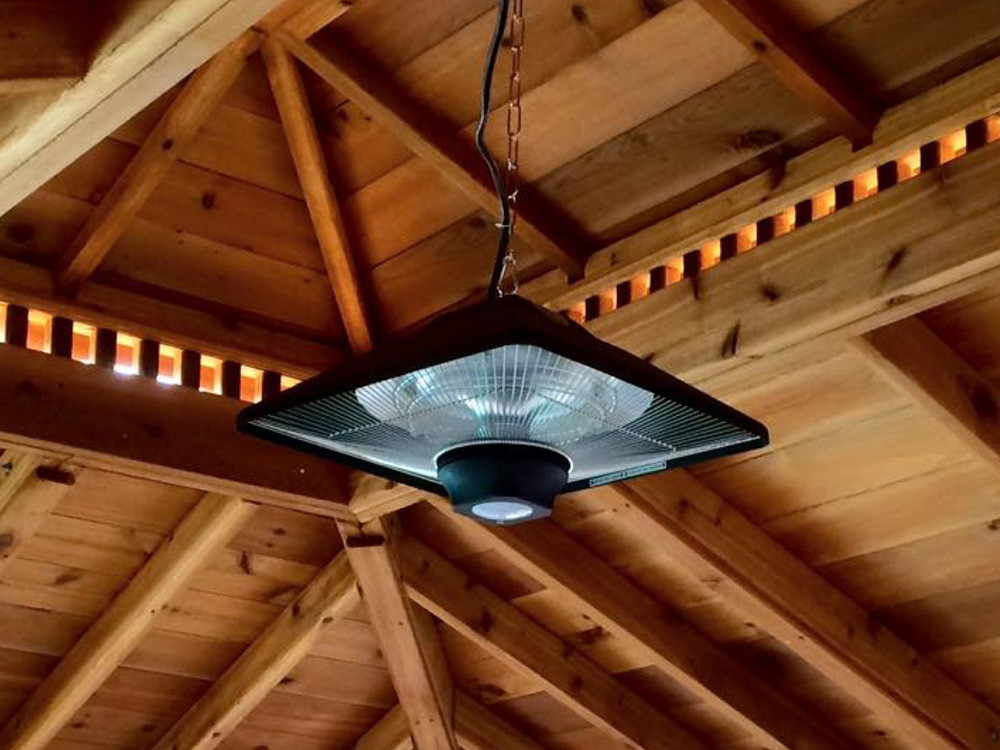 With its three intensity settings, built-in LED light, and remote control, this heater will help you get the most out of your evenings and seasons.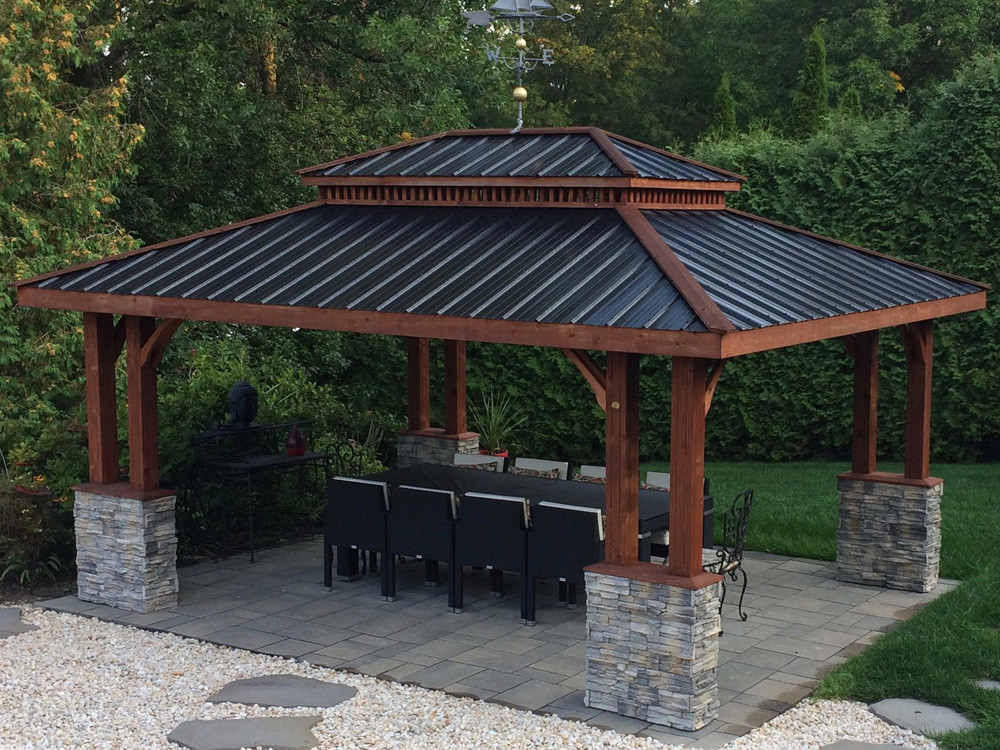 A simple and aesthetic alternative to central columns, which are necessary for larger models.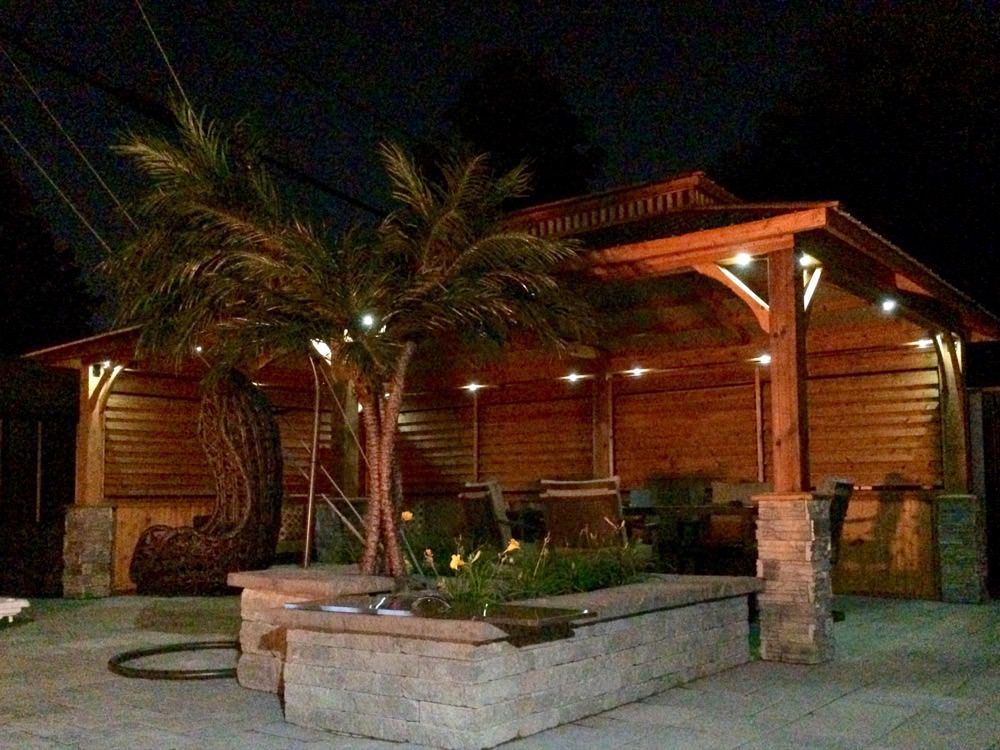 A set of recessed LED light fixtures installed in your gazebo's beams.
Steps for good project results