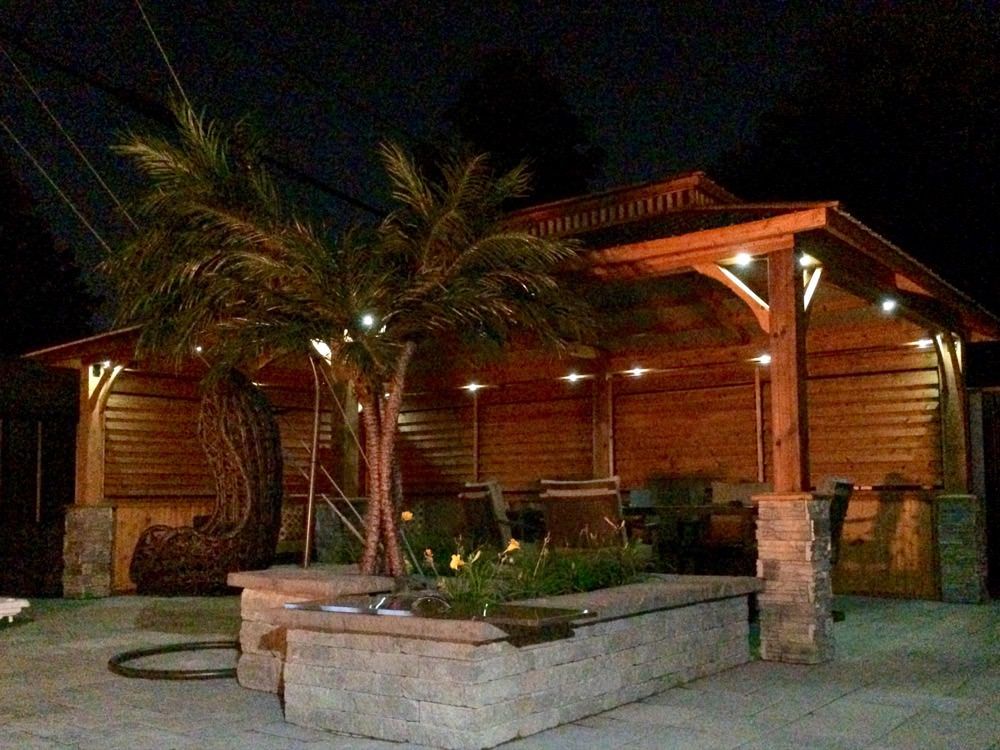 A set of recessed LED light fixtures installed in your gazebo's beams. (Urban model). Requiring a standard 110V outlet. Including solar collector. This set will allow you to last the pleasure until the wee hours of the morning!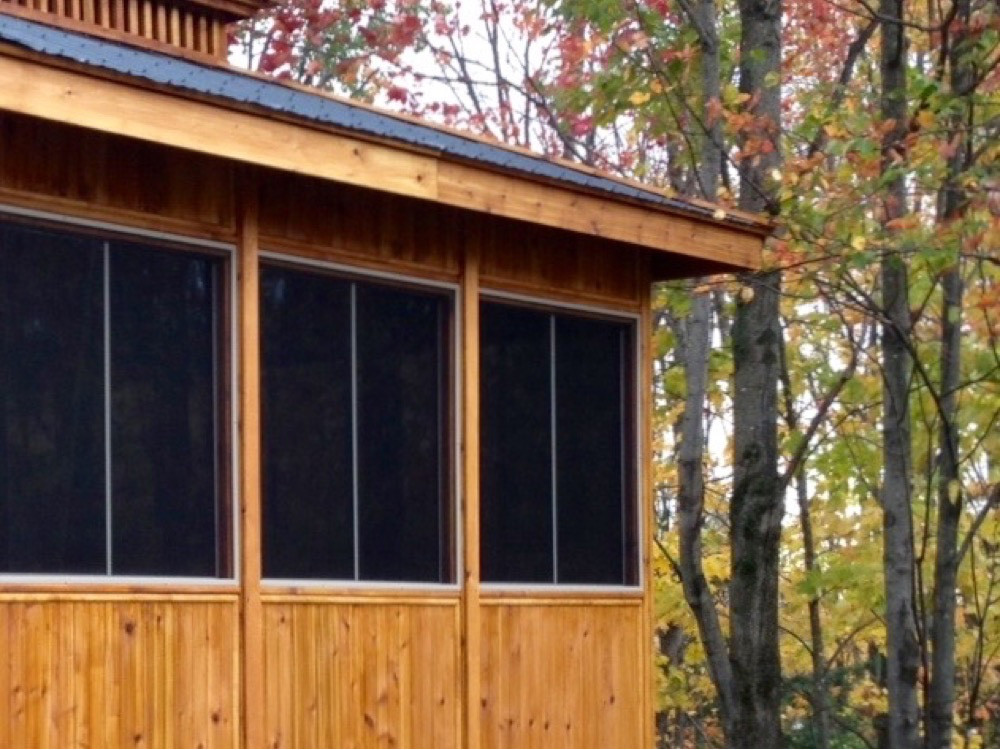 The sliding polymer windows, available in tinted or clear panes, will allow you to enjoy your cedar gazebo for as long as you want. They match the mosquito netting set that is also included with this model.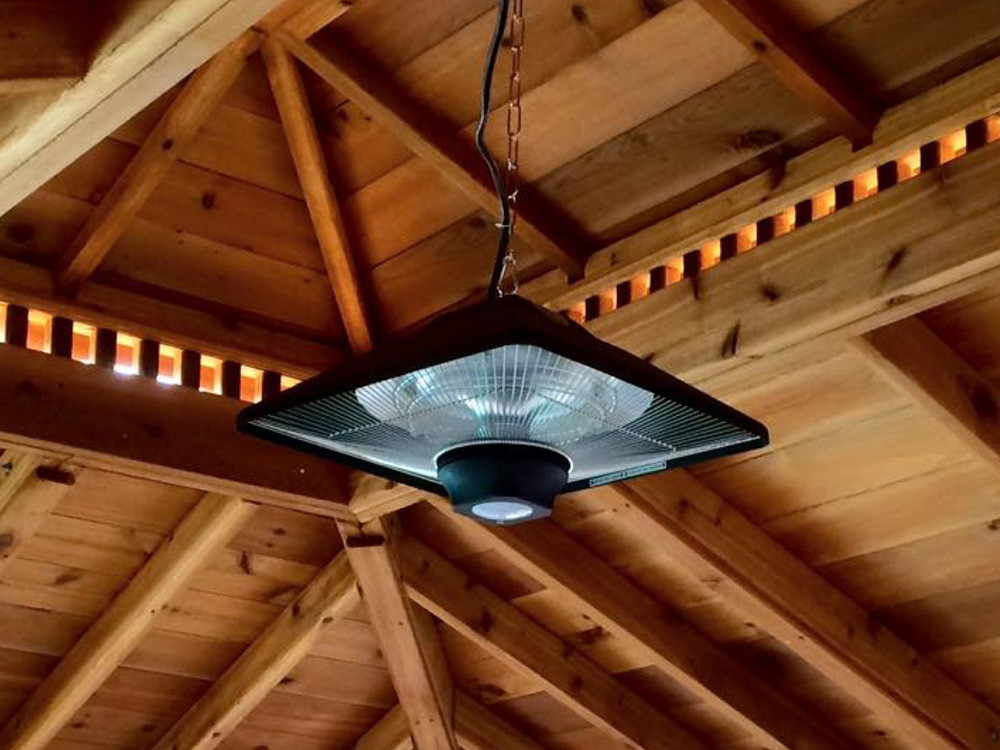 With its three intensity settings, built-in LED light, and remote control, this heater will help you get the most out of your evenings and seasons.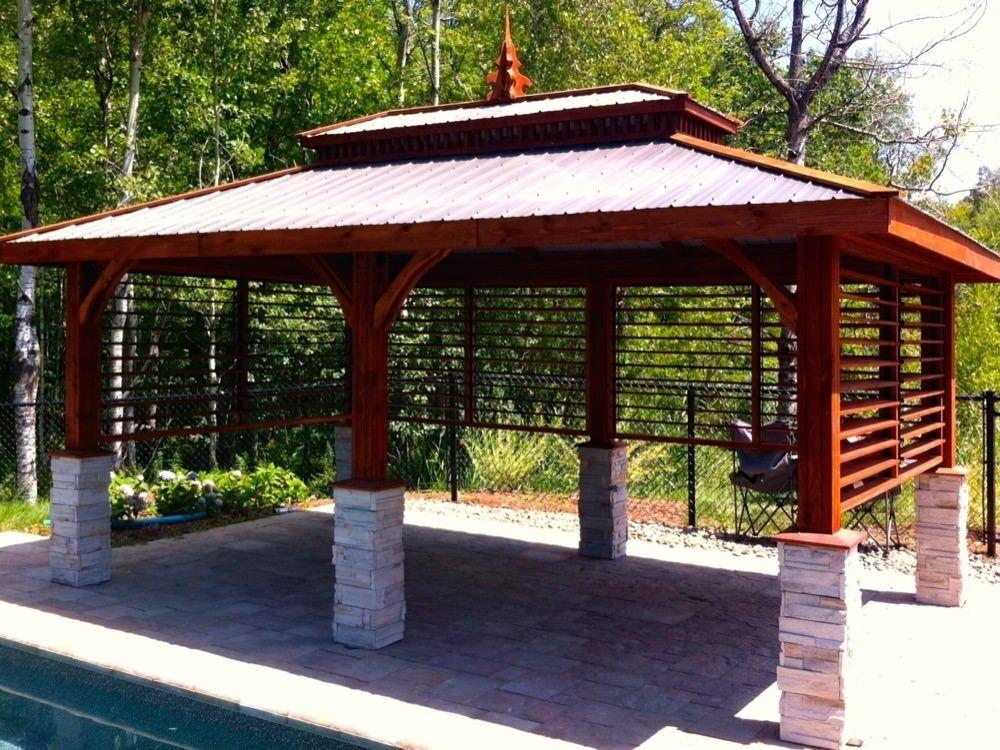 To shield you from the sun with style! Enjoy your family meals without being bothered by the sun's rays. The louver sets available for the Urban model protect you from the end of the day rays!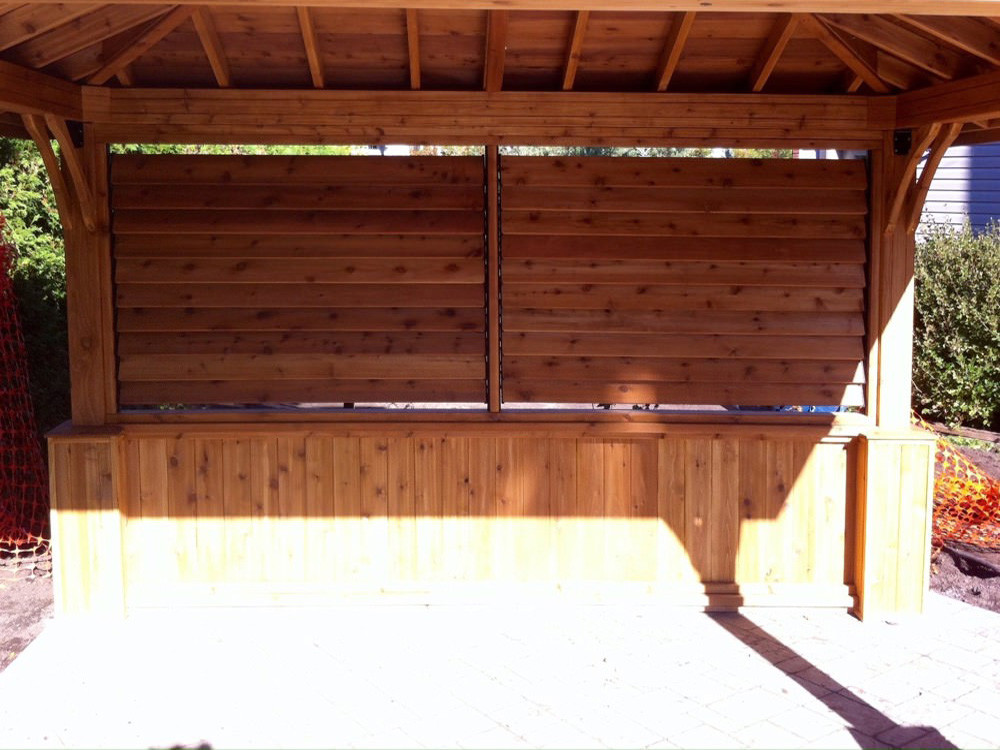 To bring even more privacy in your yard. Available for the Urban model.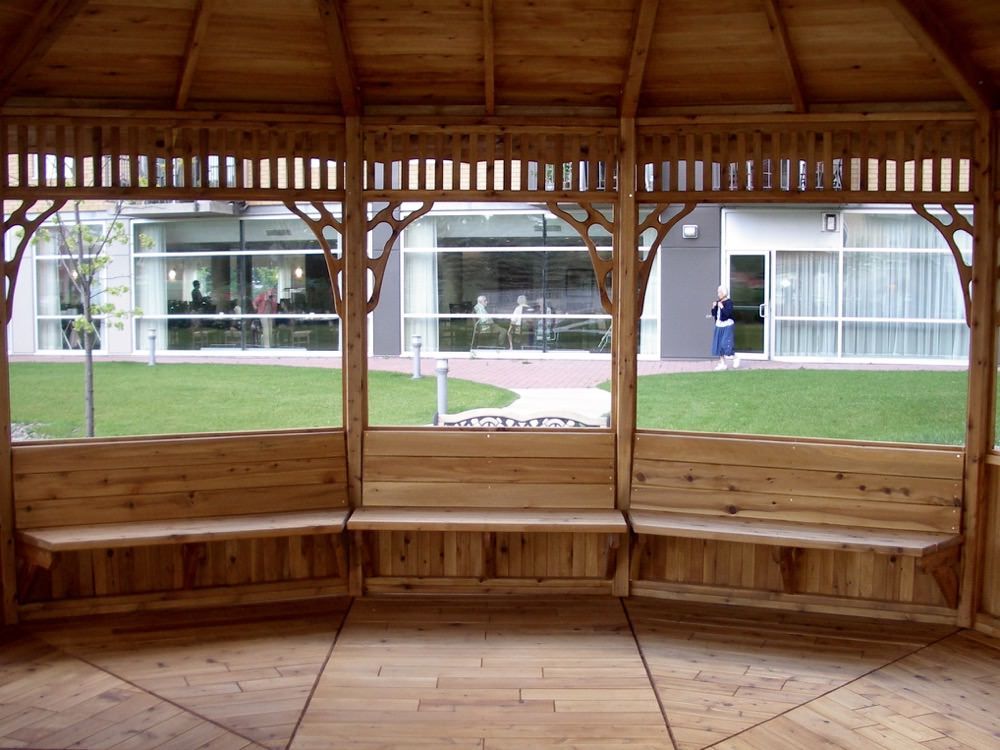 The benches built into the walls allow everyone to take a seat in the shelter. Cleaning the flooring is a cinch since the benches don't have legs.